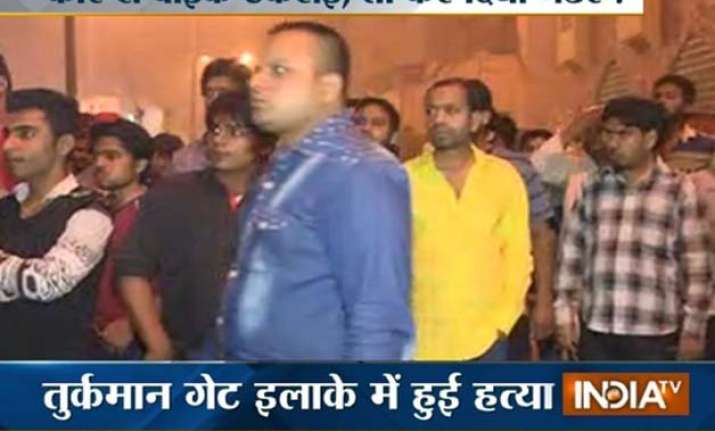 New Delhi: In an apparent incident of road rage, a man was beaten to death in Turkman Road area of central Delhi on Sunday late night. 
The incident took place after the deceased, identified as Shehnawaj, who was returning home with his wife and children on bike, collided with an i-20 car. He had an argument with the driver of the car after which the occupants came out of the car and assaulted Shehnawaj in full public view. 
An eyewitness said that there were at least four persons inside the car. 
Victim's brother Mohammad Shadab said that they rushed Shehnawaj to LNJP Hospital where doctors declared him brought dead. 
"Four occupants of i20 had a heated argument with my brother. They are Atif Lala, Ameen Pahalwan and his son Shadab. The name of fourth is not known to me. My brother was on bike... his son and wife were present at that time. All occupants beat him. Within five minutes, we rushed him to LNJP Hospital where doctors declared him brought dead," he said. 
Following this, heavy police presence was ensured in the area through the night.
The attackers also beat up Shehnawaj's wife.
Family members of Shehnawaj claim that a police station was at a very short distance from the incident site but no one helped him. 
"Police station is located a distance of only 50m from here. CCTV captured the incident," Mohammad Shadab said. 
A case of murder has been registered, police said, adding that they will inspect the CCTV footage.