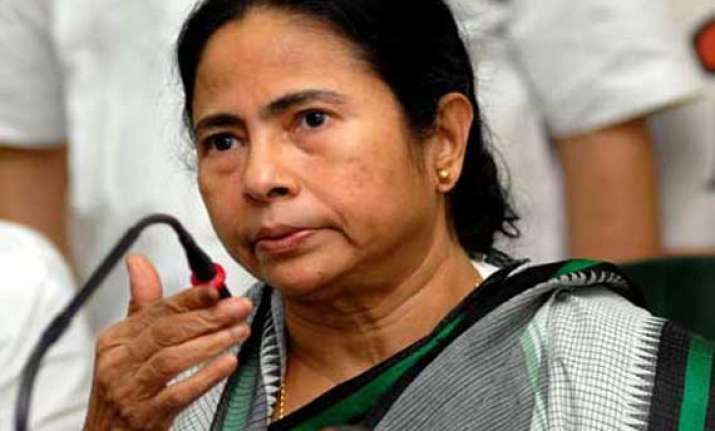 Kolkata: A massive 12 kilometre roadshow was led by Trinamool Congress chief Mamata Banerjee covering Jadavpur and Kolkata South constituencies, as campaigning ended for the the fifth and the final phase of the Lok Sabha polls in West Bengal today.
Banerjee accompanied by Trinamool Rajya Sabha MP and actor Mithun Chakraborty and party candidates from Jadavpore and Kolkata South, Professor Sugata Bose and sitting MP Subrata Bakshi drove in an open jeep as flower petals were showered and conch shells blown.
Party supporters and workers carrying party flags and posters shouted 'Maa Mati Manush  Zindabad' and 'Mamata Banerjee zindabad'.
A party supporter sitting in a wheel chair, an 80-year-old woman, an eight-year-old kid and teenagers stood for hours on both sides of the road as Mamata's juggernaut rolled through.
"The opposition has been conspiring against us. The people will give them a fitting reply," said the West Bengal Chief Minister through a loudspeaker as she waved to the people.