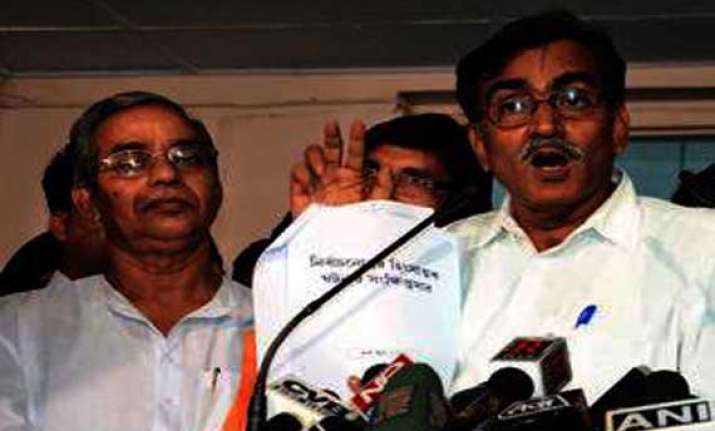 Kolkata : Attacking the Trinamool Congress government over a host of issues, CPI-M leader Surjya Kanta Mishra Sunday accused Chief Minister Mamata Banerjee of facilitating BJP's growth in West Bengal.
"Her government is characterised by corruption and anarchy. She is more dangerous than the Congress. In just two and half years she has ruined the state.
"She may keep clamouring about secularism, but is she who is ensuring that BJP's lotus blooms in Bengal," Mishra said while addressing a party rally in Bhangar in South 24 Parganas district.
Mishra also attacked Banerjee over state human rights panel remaining defunct after its chairman A.K. Ganguly stepped down following accusations of sexual harassment against him.
"She is always suspicious and never allows anybody to raise voice against her. She prefers to have her people in all places. She also ensured that the Human Rights Commission which has been taking up cases of abuses by her government, became non-functional," he said.
Mishra also rubbished Banerjee's repeated claims of development ushered in by her government and accused her even infringing the democratic rights of rival political parties.