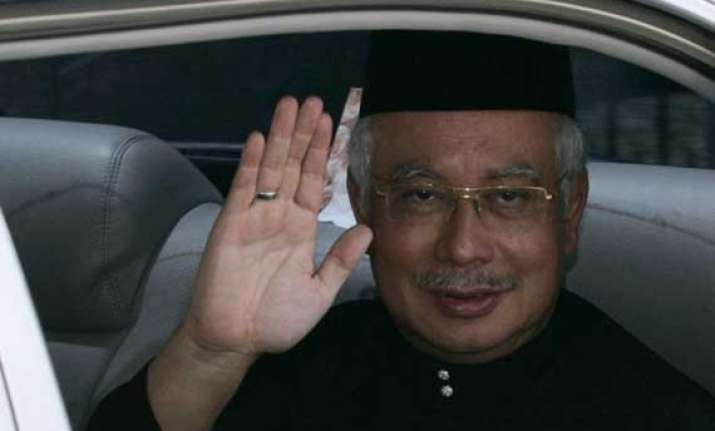 New Delhi: Prime Minister Narendra Modi today held a telephonic talk with his Malaysian counterpart Mohd Najib bin Tun Abdul Razak, during which he greeted him on Malaysia's election to UN Security Council as a non-permanent member and expressed sympathy over the MH-17 and MH-370 air tragedies.
During the phone conversation, which took place at the request of the Malaysian side, the two leaders agreed to meet on the margins of the upcoming East Asia Summit in Myanmar.  Najib invited Modi to pay a bilateral visit to Malaysia next year, which was accepted. Modi also invited Najib to visit India as per his convenience, a PMO statement said.  Modi congratulated Najib for Malaysia's victory in the elections for membership for the 2015-16 term to the UN Security Council.
He also conveyed the sympathy and solidarity of the government and people of India in connection with the tragic incidents involving Malaysian Airlines flights MH-17 and MH-370, it said.
Najib expressed gratitude for India's assistance in connection with these incidents, the statement said.  Reiterating India's commitment to working for strengthening and expanding relations with Malaysia, Modi appreciated the Malaysian PMO's Performance Management and Delivery Unit (PEMANDU) mechanism for monitoring of flagship projects and said he intends to incorporate its elements into India's systems.
Najib congratulated Modi on the emphatic victory in the parliamentary elections followed by Assembly elections in Maharashtra and Haryana.
"These results, he said, were reflective of the trust and confidence that the people of India had in the leadership of Prime Minister Modi to take India forward on the path of growth and prosperity," according to the statement.  Najib said a strong and prosperous India was important for Malaysia and ASEAN.