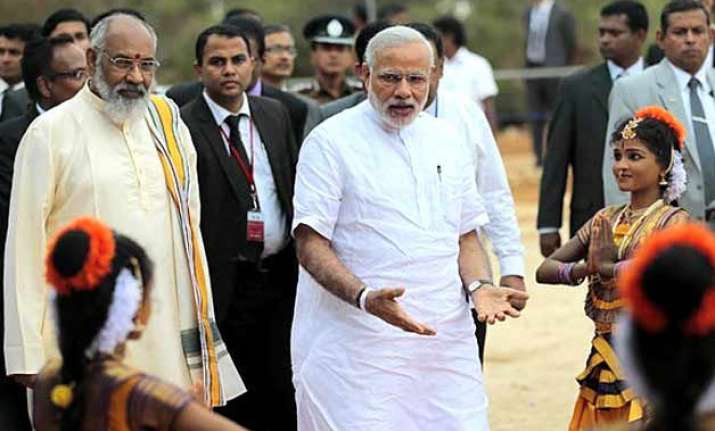 New Delhi: In a suspected security lapse that set off alarm during Prime Minister Narendra Modi's visit to Jaffna, a Sri Lankan youth broke the security cordon and walked up to within handshaking distances of the PM when he was about to board his car.  
Around 4 pm on March 14, after the Prime Minister concluded the handing over of possession certificates for houses to women beneficiaries in Ilavalai village, he went behind the stage to board his car.
A Sri Lankan youth, in his 20s and dressed in shirt and trousers, approached him, and was about to shake hands with him when SPG personnel caught him. The youth was not able to touch PM.
READ MORE: Exclusive: Jaffna through the eyes of India TV reporter
This is suspected security lapse has set off alarm bells in PM Modi's officials. As per report published in The Indian Express, the Special Protection Group (SPG) is 'looking into' the incident given that two of its officials were responsible for the section of the security cordon that the youth allegedly breached.
The Prime Minister's Office is monitoring the probe and the R&AW and the Ministries of External Affairs and Home are also part of the investigation.
READ MORE: Why no Indian PM dared to visit Jaffna before Modi ?
In a pat-down search done by SPG personnel, the man was handed over to Sri Lankan police. The man mentioned some names including that of an official in the Indian Consulate in Jaffna, who helped him to get access to the event which was heavily guarded.
As per the sources mentioned by Indian Express PMO has taken a 'serious' view of the lapse since this was the first time a Indian Prime Minister went to Jaffna.