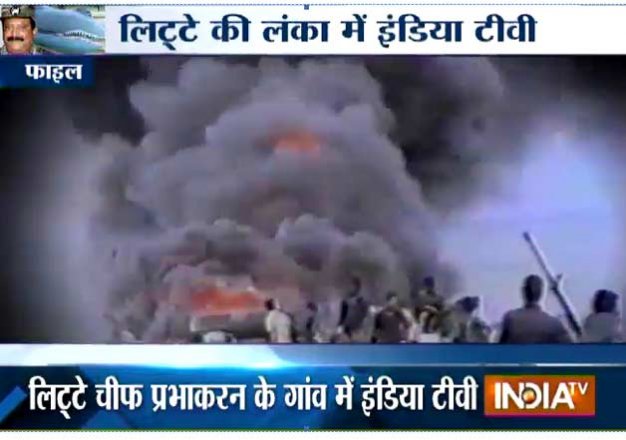 Jaffna: Jaffna peninsula of Sri Lanka has witnessed the bloodiest of violence in recent history. What used to be a LTTE governed territory till 2009 and it was only after almost a three decade long gruesome Civil war , Sri Lankan government took control of the region. (Scroll down for video)
India TV reporter reached those places where the signs of terror could still be found.  Jaffna was LTTE chief Prabhakaran's stronghold, where he planned all his battles.
It has been witness to massacres, atrocities by both militiamen and soldiers and the birth of Tamil aspirations for a separate Eelam.
Jaffna province is home to a population of around 6 lakh people, primarily Sri Lankan Tamils.  Tamils were the worst affected in the Sri Lankan Civil War which erupted in 1983 and ended in 2009 with the decimation of the dreaded LTTE.
India TV camera captured hoards of modern ammunitions, a complete naval base, and arrangement for air strike. It also found fleet of warships, submarines, dozens of small boats used by the Elam tigers used to attack the Sri Lankan army.