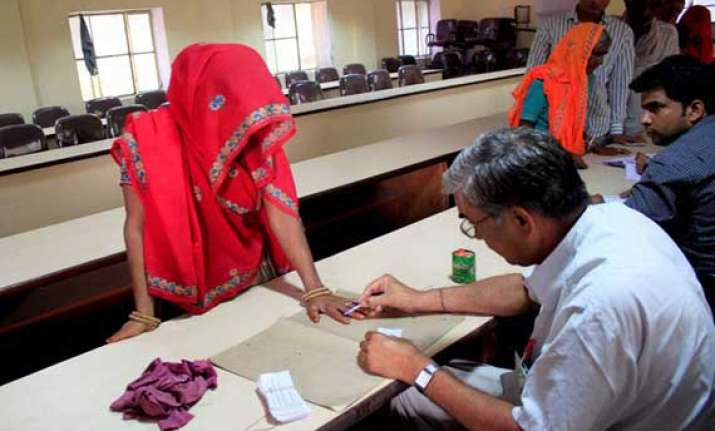 Mumbai/Nagpur: The issue of deletion or diversion of six million voters' names in Maharashtra blew into a full-fledged controversy with demands ranging from repoll in all the state's 48 Lok Sabha constituencies to a CBI probe, following an apology tendered by Election Commissioner H.S.Brahma, who admitted to the lapse.
"Merely apologizing is not sufficient. It is like rubbing salt on the wounds of the six million-plus citizens who were denied their fundamental right to vote," Vidarbha Jan Andolan Samiti chief Kishore Tiwari told IANS.
"The EC must compensate by ordering a complete repolling in the 48 Lok Sabha constituencies and sacking all the electoral officials concerned here, including chief electoral officer Nitin Gadre," Tiwari said.
"This is a lapse of monumental magnitude... The blunders by the state election department can have a major impact on the outcome of the 2014 elections," he said.
IANS had on April 19 first highlighted the issue of the six million-plus voters' names being deleted or missing from electoral rolls, which sparked off a furore among voters, candidates, political parties and officials.
The main political parties in the state, however, grabbed it as an opportunity to hammer each other.