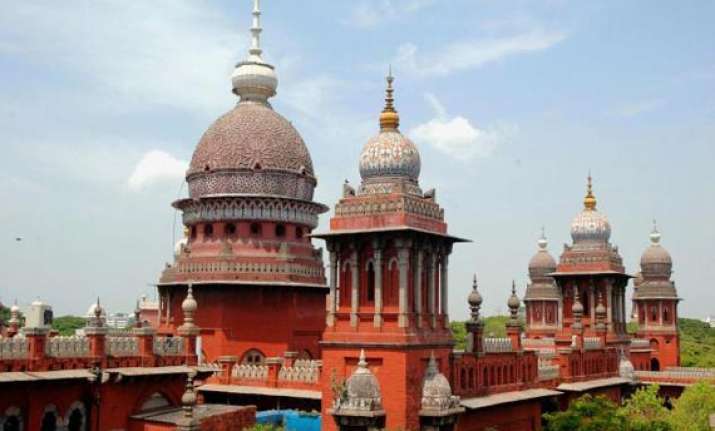 Chennai : The Madras High Court yesterday allowed a plea filed by Namakkal District Collector D Jagannathan, challenging a Central Administrative Tribunal order setting aside the Personnel and Training Ministry notification on his selection and appointment as an IAS officer.  
Setting aside the CAT order, the court said the tribunal's order cannot be sustained in law.  A Division Bench, comprising Justice N Paul Vasanthakumar and Justice M M Sundresh, observed that S Sattanathan, Additional Director, Department of Rural Development and Panchayat Raj, who approached CAT, was neither a person interested nor has any locus standi to maintain the application.
The state-level Scrutiny Committee, consisting of senior officers of the state government, shortlisted 10 names out of 43 recommended by various departments of the state government to UPSC for selection to the IAS while CAT had recommended two names including that of Jagannathan, taking the total to 12.  
UPSC after consideration found only three persons were qualified. Of the three, Jagannathan, the petitioner, and another L Sitherasenan were selected. Challenging Jagannathan's selection, Sattanathan had approached CAT.  
The bench observed that the tribunal had to satisfy itself whether such an application is a fit case for adjudication or trial. Sattanathan was found not qualified along with nine other persons, meaning that he did not get into the zone of consideration at all, it said.  
The bench found fault with the Tribunal that it has committed a wrong in giving factual finding about the merits of the petitioner. It said the tribunal proceeded to place Sattanathan even above the candidate who was found fit to be considered, but not selected.
"Tribunal has treated the application before it as a PIL," it said and set aside the order.
Sattanathan had alleged that Jagannathan, who "tampered" with government records for personal gains, was conferred IAS and also posted as District Collector of Namakkal. He claimed that a probe ordered by state government reportedly found Jagannathan had tampered with some Annual Confidential Reports.
Sattanathan claimed government found he had committed some irregularities after a list of five names, which included Jagannathan, was recommended by state government for 2007 and forwarded to the UPSC.