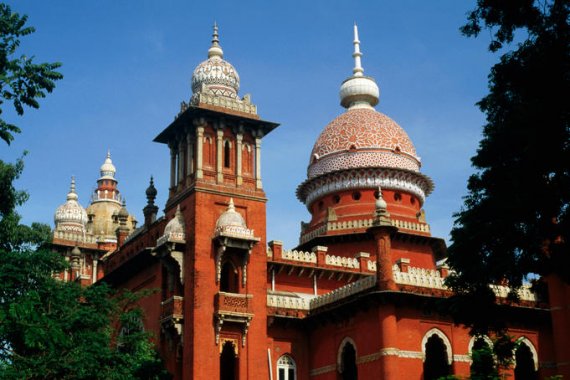 Chennai: The Madras High Court yesterday dismissed a plea filed by an NGO seeking a direction to declare that the consent given for the units three to six of Kudamkulam Nuclear Power Project (KNPP), issued By AERB on February 9, 2011, are violative of Articles 14 and 21 of Constitution of India.
The First Bench, comprising Chief Justice Sanjay Kishan Kaul and justice M Sathyanarayanan, dismissed the petition filed by G Sundararajan, Trustee, Poovulagin Nanbargal, an NGO.
Sundarrajan submitted that within a distance of 10 km from the site for KNPP units 3 to 6, there are six villages having a population of more than 10,000 each at present.  As per the criteria, there should be no population more than 10,000 persons within 10 km of the plant.
Since there are more than six population centers within 10 km of the plant, the Atomic Energy Regulatory Board (AERB) could not have granted the consent.
"Therefore, the consent consent for KNPP units 3 to 6 is violative of rticles 14 and 21 of the Constitution", the petitioner submitted.
He submitted that the Safety Guide on "Dispersion of Radioactive Material in Air and Water and Consideration of Population Distribution in Site Evaluation for Nuclear Power Plants" published by International Atomic Energy Agency, Vienna, says that while considering the population distribution for site evaluation, a projection of the present population in the region should be made for "the expected year of commissioning of the plant".
Stating that the AERB has not considered the fact that it would take at least 10 years for the commissioning of the nuclear plant after the grant of the consent, he alleged that the AERB ought to have reckoned the 2021 population of the villages situated within a distance of 10 kms from the nuclear plant. The court dismissed the petition.