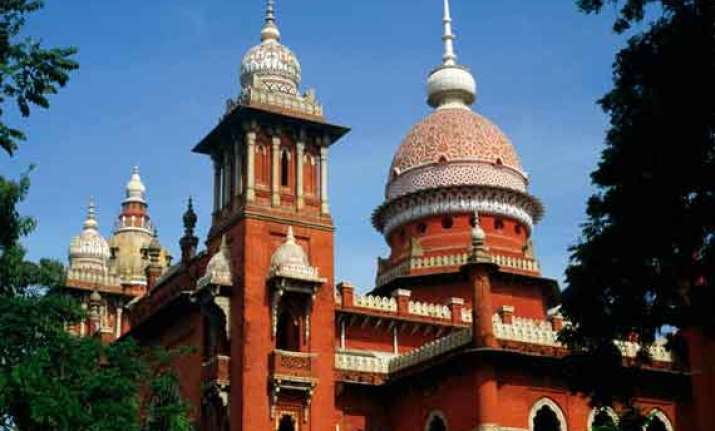 Chennai : The Madras High Court yesterday closeda Habeas Corpus Petition (HCP) filed by wife of terror suspect Panna Ismail who was injured in a police operation at Puttur in Andhra Pradesh early this month.
On recording the submissions made by the Public Prosecutor R Shanmugavelayudham, that proper medical treatment is being provided to the detenu in jail, a Division Bench, comprising Justice S Rajeswaran and Justice P N Prakash, said nothing remains to be considered and closed the HCP. 
But the Bench directed Shameen Banu, wife of the accused to approach jail authorities if she wants to see her husband and the authorities to pass appropriate orders as per law.
In a joint operation by Tamil Nadu and Andhra Pradesh police, two terror suspects including Panna Ismail was arrested at Puttur on October 5.
Ismail suffered bullet injuries in the operation and was undergoing treatment in hospital.  Banu had contended that denying permission to her and family members to see Ismail was violation of Article 21 of the Constitution and sought a direction to police to produce her husband before the court, provide proper medical treatment to him, permit her to see her husband and stay with him till he was discharged from the hospital.
Ismail along with two others - Bilal Malik and 'Police' Fakruddin, who are in custody, are key suspects in various cases including the 2011 attempt to kill BJP veteran leader L K Advani by placing a pipe bomb on his yatra route near Madurai and in the murder of some Sangh Parivar leaders in Tamil Nadu.