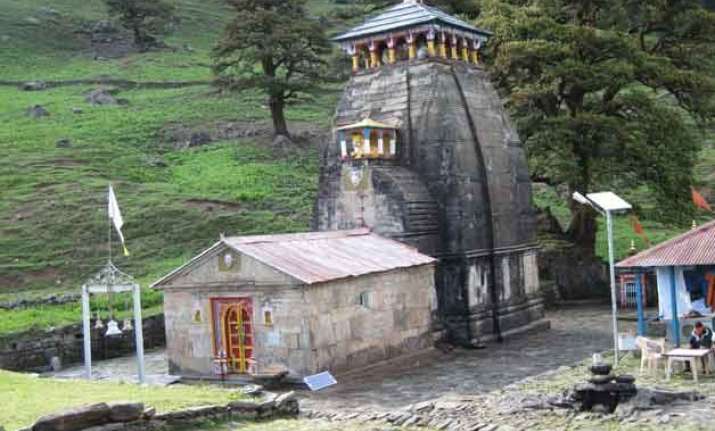 Gopeshwar: The portals of Madhyamaheshwar temple, one in the series of Panchkedar temples in Uttarakhand, were today thrown open for devotees.
The doors for Rudranath temple, another in the Panchkedar series of temples, would be opened on May 19, said Rudranath temple priest Mahendra Prasad Tiwari.
Madhyamaheshwar and Rudranath are supposedly toughest pilgrimage to travel to among the Panchkedar temples as devotees have to travel 30 km and 21 km respectively on foot to reach there.
Madhyamaheshwar is in the higher Himalayas and houses a grand Shiva temple. Rudranath is situated in the Bugyali region on some 10,000 feet height where Lord Shiva is worshipped in statue form.
Kalpeshwar, Tungnath and Kedarnath are the other three temples in the Panchkedar series of temples.