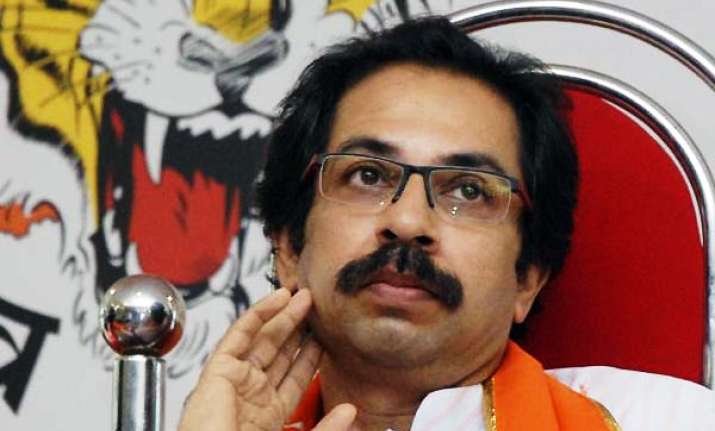 Mumbai, Feb 6: Shiv Sena executive president Uddhav Thackeray on Sunday accused Congress and NCP of forging an alliance for the February 16 polls to Brihanmumbai Municipal Corporation (BMC) with the sole purpose to fill their pockets with taxpayers money.

"These parties (Congress and NCP) have stooped so low that they are attacking each other in their election campaigns for Zilla Parishad polls. They have joined hands to contest the Mumbai civic poll having their eye on money. I am sure Mumbaikars will not let this happen," Uddhav said while addressing a rally in suburban Mankhurd this evening.

Uddhav also took potshots at his estranged cousin and Maharashtra Navnirman Sena (MNS) president Raj Thackeray who was recently denied permission by the Bombay High Court to hold an election rally on Shivaji Park ground in Central Mumbai.

"For Shiv Sena, where we stand the crowd rallies for us. We never care whether we get a ground or not," he said.

Earlier, the Shiv Sena executive president felicitated the candidates contesting for the February 16 polls and even the rebels who backed out in support of the official contestants.

Shiv Sena, BJP and Republican Party of India (RPI) have sealed an alliance to contest the polls.

Meanwhile, referring to its earlier truck with ruling Congress, the RPI chief Ramdas Athawale said,"it was our mistake to go with Congress for all these years. Let me assure you that the same will not be repeated and even the Assembly will be captured by our alliance".