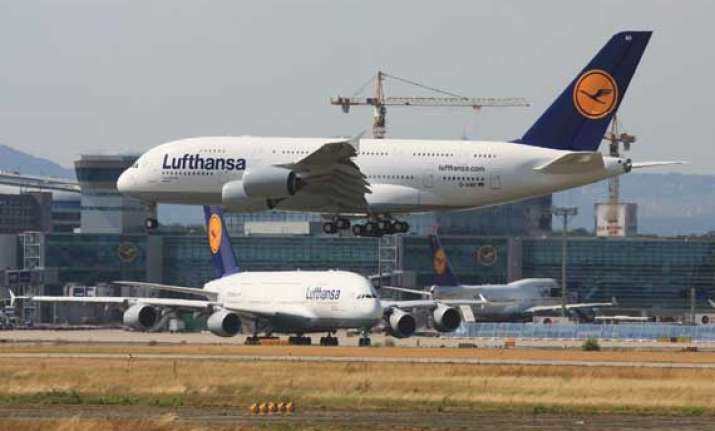 Mumbai: German carrier Lufthansa said on Wednesday that it will replace its Boeing 747-400 with the world's longest plane - the B747-8, on the Mumbai-Frankfurt route, starting July 15.
Mumbai will be the third city in the country to have B747-8 operations. Lufthansa already flies these planes to Delhi and Bangalore, the airline said in a statement here.
"We are very pleased to announce the launch of B747-8 service to Mumbai. The introduction of the Queen of the Skies to Mumbai underlines our commitment to provide Indian customers with the best Lufthansa experience worldwide," Lufthansa director for South Asia Wofgang Will said in the statement.
The B747-8 operations to three Indian destinations underline the significance of this market within Lufthansa network, he said.
The B747-8 sets new standards of comfort and efficiency and Lufthansa customers will be able to experience its latest in-flight products, such as a sophisticated new business class seat featuring a 6.5 feet long full-flat bed with vastly improved sleeping comfort and greater privacy, he said.
The aircraft is configured with 8 first class, 80 business class and 298 economy class seats.