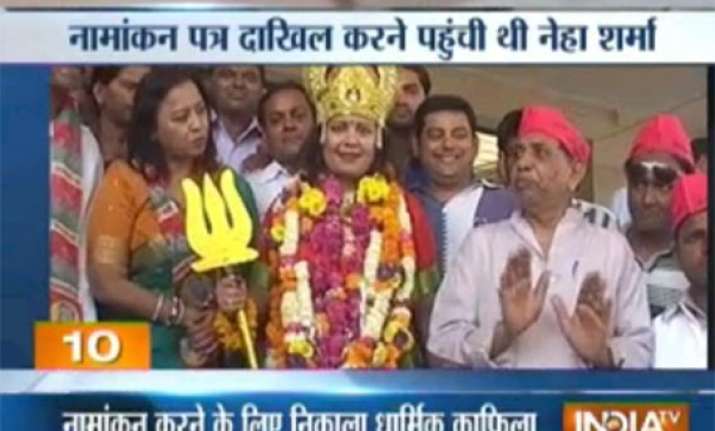 Bhopal: Samajwadi Party candidate from Indore Lok Sabha seat Neha Sharma tried to add the Navratra flavour to her nomination filing on Saturday.
In her bid to attract voters' attention she donned Goddess Durga avatar before filing her nomination papers.
Dressed in rich red, wearing mukuta and jwellery with a Trishul in hand,Sharma became the center of attraction while her chariot moved through the road.People looked her with amusement and it took them few seconds to realize that it was a nomination procession.
Neha is the Youngest Loksabha Canditate from Indore.