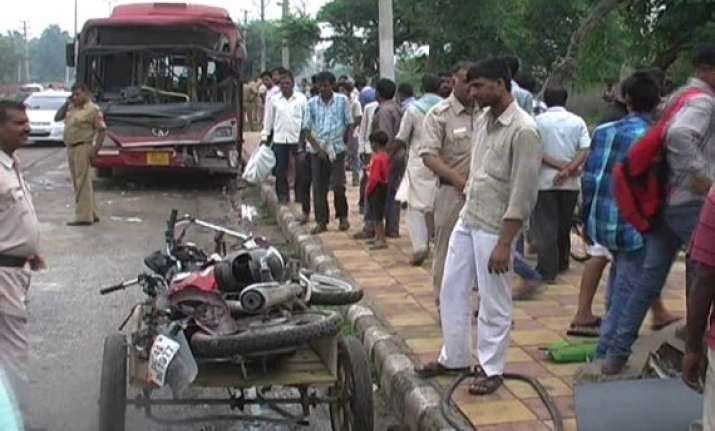 New Delhi: In the fast running lives of the metropolitan city, everyone is in a rush to beat other. Be it in the lives or on the road. While this race is becoming a part of everyone's life, people are forgetting the basic rule of life, "speed thrills, but it kills".
And that's what happened in an incident in West Delhi, where three low floor buses impinged with each other, killing a motorcyclist on the spot.
According to the eyewitnesses and the police, the incident happened on the Nangloi-Najafgarh road, where two floor busses, in a rush to get ahead of one another, bumped into a standing low floor bus and also hit three motorcyclists and a bicycle rider who were passing by.
While one of the motorcyclists died on the spot after the incident, the other three injured persons were admitted to the near by hospital.
However, the police is investigating the matter further.