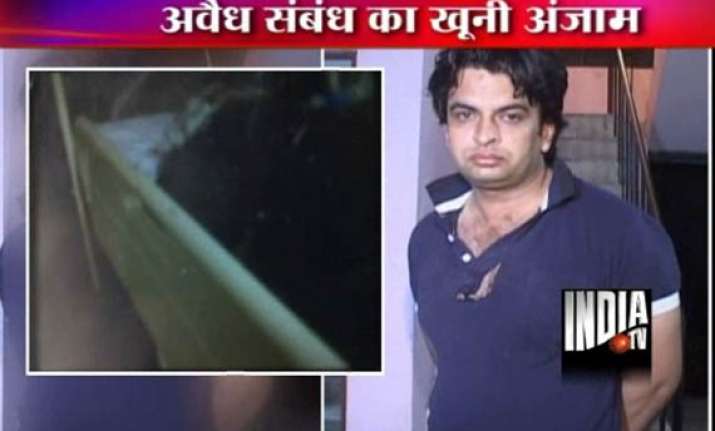 Ghaziabad, May 23: A love traingle took a bloody turn on Sunday night, when an orthopaedic surgeon, Dr Anshuman, 42, fired at his wife Yashi, 35, at their friend's home in Vasundhara here, and the friend, who happened to be the lady's former lover, fired at the doctor. 

Both the doctor and his wife have been admitted to Pushpanjali Hospital in a critical condition. 

Police said, Yashi, a chartered accountant by profession was in love with Manmohan Sharma eleven years ago while working in a company. In 2004, Sharma married another girl, and two years later Yashi married Dr Anshuman.

Even after their marriages, police said, Manmohan and Yashi continued their liaisions, and the doctor came to know about this. On Sunday night, the doctor invited Manmohan and his wife to their house for drinks, where Anshuman and Manmohan almost came to blows over the illicit relationship. 

Things calmed down after Yashi intervened, and Manmohan invited the doctor and his wife to his home for dinner. At dinner, the quarrel re-started, and Anshuman, in a fit of rage, fired two shots at Yashi wounding her. 

Seeing this, Manmohan rushed inside, brought a revolver and fired at Dr Anshuman hitting him in the stomach and hips.  The two were then taken to hospital, where they were fighting for their lives. 

Ghaziabad police in investigating the sequence of events leading to the firing.

Manmohan has been arrested and further probe is on to ascertain the cause of incident, police added.