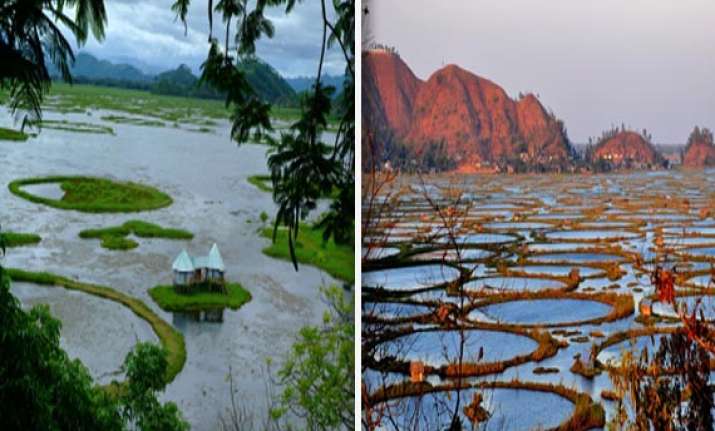 New Delhi: In Manipur, all rivers and rivulets, except for handful converge and meet at Loktak Lake.  
Like faithful, on pilgrimage; they run the length of the coarse mountain beds, collecting along the way- sediments and fertile soil before laying it at the altar of the largest freshwater lake in Northeast.  
It is on this bed that a diverse range of aquatic plants and animals thrive without reservation.
It is also called the only floating lake in the world due to the floating phumdis.  
Phumdis are a mass of vegetation, soil and other organic matter that accumulate over a period of time that resemble a landmass that float freely in the lake.