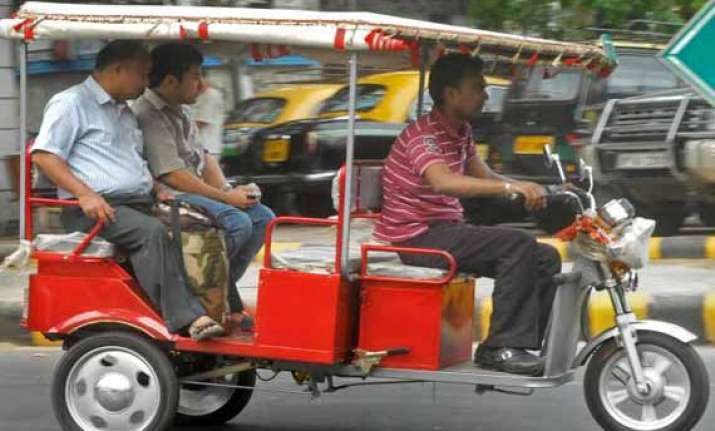 New Delhi: The Delhi administration Wednesday told the Delhi High Court that it does not favour battery-operated e-rickshaws on the roads without licences or number plates.
A division bench of Justice Pradeep Nandrajog and Justice Jayant Nath was informed by advocate Zubeda Begum, appearing for the government, that a notification was issued in 2011 that e-rickshaws should not ply unless they were registered and insured.
"We are not in favour of e-rickshaws. The MCD is in favour of them," Begum said.
The bench expressed dissatisfaction over the lack of a clear policy from the Municipal Corporation of Delhi on e-rickshaws.
"Prima facie a policy has been introduced without proper application of mind," the court said.
"The policy needs clarity in its operation so that the ... offenders can be checked," it added.
The court was hearing a PIL seeing a ban on e-rickshaws, contending they had no registration numbers and the vehicles were putting passengers at risk since the latter cannot claim insurance in case of an accident.
The court asked the Delhi administration to file an affidavit on unregistered e-rickshaws and sought a reply in three weeks. The matter was posted for March 19.
The PIL said e-rickshaws operated with four batteries and were designed to ferry four people including the driver. It alleged that the drivers, at times, carried up to eight passengers, endangering their lives.