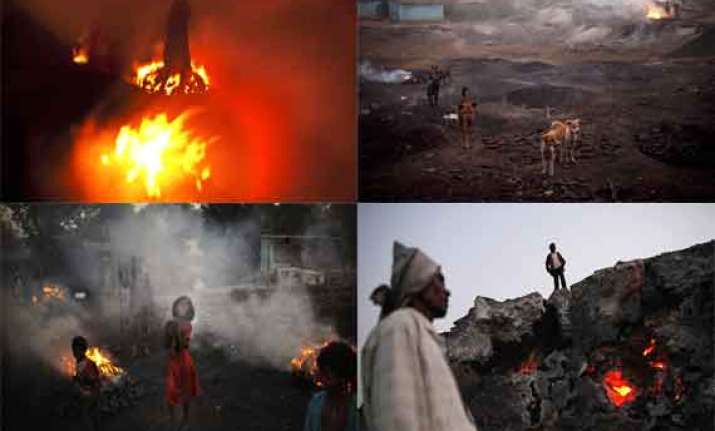 New Delhi: In the small dusty town of Jharia, famous for its coal mines, underground fire has been burning for almost a century.
Jharia is an important site for coal mining in India and is the backbone of India's power generation.
The efforts to put out the fire have been in vain.
This underground fire has created havoc for the people residing in the area.
The heavy fumes from the fire have caused breathing diseases to the local population.
Till now, the government has not taken any steps to tackle the grave situation.
Let us explore the Jharia coal mines in pictures: