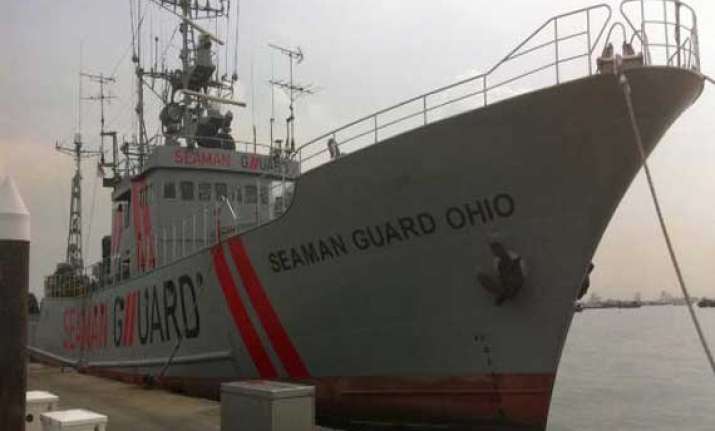 Madurai: The 35-members crew of the US-firm owned ship M V Seamen Guard Ohio, including the 33 on conditional bail, today sought a direction from the Madras High Court bench here, to quash the proceedings of the case registered against them under Arms Act and Essential Commodities Act, pending before a Tuticorin Magistrate court.  
The Coast Guard authorities had detained the ship on October 11 last year off Tuticorin port on charges of trespassing in Indian waters and carrying arms and ammunition without licence. Police arrested the crew members on October 18 and they remained in judicial custody for about six months.  
Of the 35, 33 crew members were granted bail by Madurai Bench of the Madras High Court on March 26. The court, however, refused bail to the ship's Captain and Vice-Captain Dudinik Valentyn and Paul David Dennis Towers respectively.  
The Petitioners, including Dudinik Valentyn, said the charge-sheet did not make out prima facie offence against them and acts and provisions invoked did not apply to them.