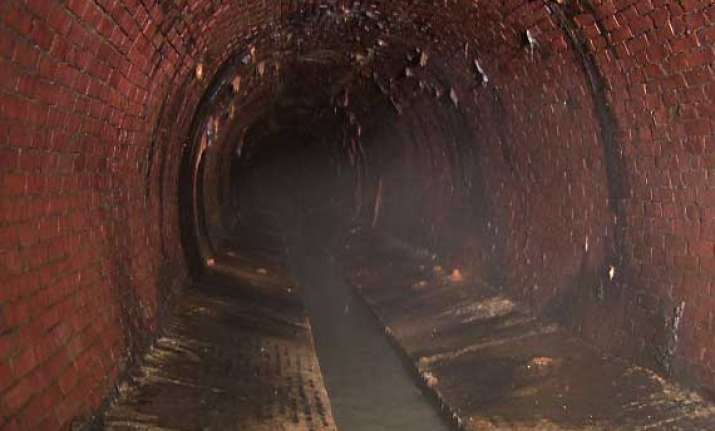 Noida: In a heart-rending incident, two persons died after entering a sewer in Sector 24 opposite ESI hospital today, while a third person who had gone to rescue them, also fell unconscious, and has been admitted to hospital in critical condition.
Eyewitnesses said, the contractor engaged for cleaning the sewere absconded after the incident.
Babloo, a labourer, first entered the sewer and fell unconscious after inhaling the noxious gas.
On finding his unconscious, a fruit seller Shyamvir entered the sewer to rescue him, but he too fell unconscious. 
Watching this, a mobile shop employee Ramu entered the sewer, but he too collapsed.
Local residents then managed to extricate all the three, but by then the first two had died, and Ramu was admitted to ESI hospital in critical condition.