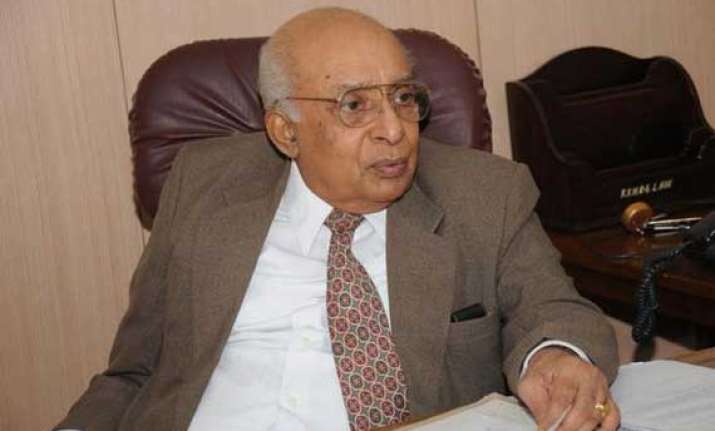 New Delhi: In yet another embarrassment to the government, former Supreme Court judge K T Thomas today turned down the offer to head Lokpal search committee, days after jurist Fali Nariman opted out of the panel.
"I have written to Prime Minister's Office (PMO) expressing disinclination to head Lokpal search committee," Thomas told PTI on phone from Kottayam, Kerala.
"The reason is when I went through the rules, our committee which is called the search committee was to recommend names to select committee. The select committee need or need not to accept those names. So it was not worth while to have this search committee," the former judge said.
When asked whether the recent refusal from Nariman to be part of the search committee had any role to play in his decision, Thomas said, "It was not for the same reason".
"It (Nariman's refusal) became a point to go through the rules whether it was worth while to be on the committee or not," he said.
Thomas was a judge in the apex court between March 29, 1996 to January 1, 2002.