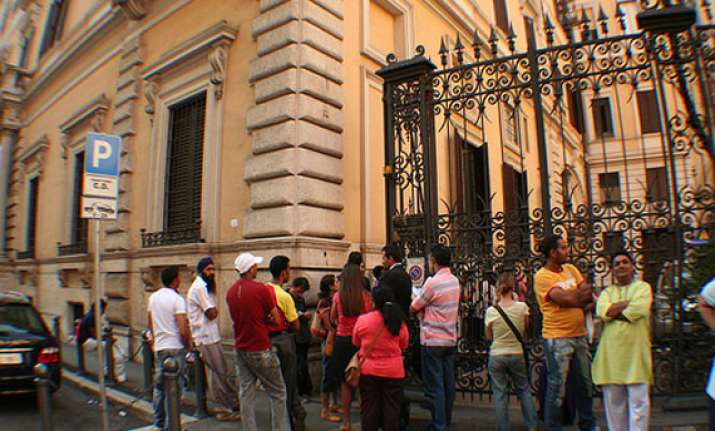 New Delhi: India today said it has asked Italy to provide more security to its embassy in Rome after the mission reported receiving hate mails and a live bullet in retaliation to Italian marines issue.
Asserting that India takes such incidents very seriously" and it was a "matter of concern", the spokesperson in the External Affairs Ministry said, "We have sensitised our friends in Italy and hope that necessary measures will be taken to ensure safety and security" and noted that government was in touch with Italian government at various levels including "at very senior level".
The spokesperson added, "We had previously undertaken a security review of our embassy in Rome to ensure that security measures are in place. But as you are aware it is the responsibility of the host country to ensure security under Vienna Convention (to foreign missions)."
Italian government has expressed its disappointment over the slow pace of trial of its two marines charged with killing two fishermen in February 2012 and recalled its Ambassador in New Delhi Daniele Mancini for consultations earlier this week while accusing Indian authorities of "unreliable" behaviour.
Italian foreign ministry had also summoned Indian envoy Basant Kumar Gupta on the issue.