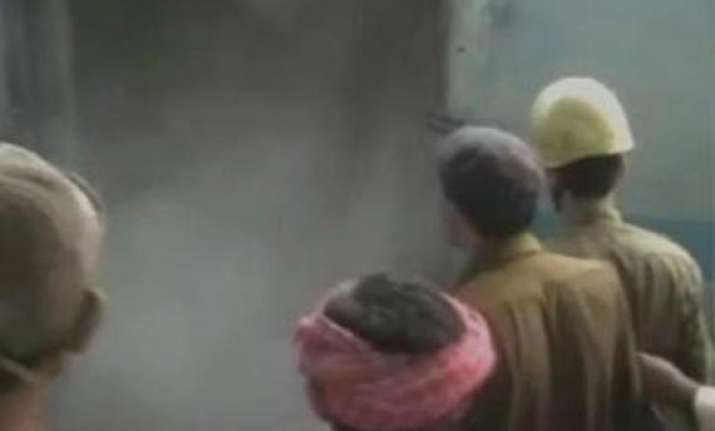 Kolkata: A fire broke out Tuesday in the generator car of New Delhi-bound Rajdhani Express about 10 minutes before its departure from the Howrah station, officials said. No one was injured in the blaze which was soon extinguished.
A senior railway official said the driver saw smoke coming out from the generator car around 4.45 p.m. and immediately informed the control room.
Three fire tenders were pressed into service and the blaze was doused by 5.30 p.m., fire brigade officials said.
An Eastern Railway release said the generator car was detached from the train immediately and replaced with another.
The train left Howrah station around 7 p.m. after a two-hour delay.
However, train movement on other platforms at the station was not affected.
An inquiry has been ordered and forensic experts called in.