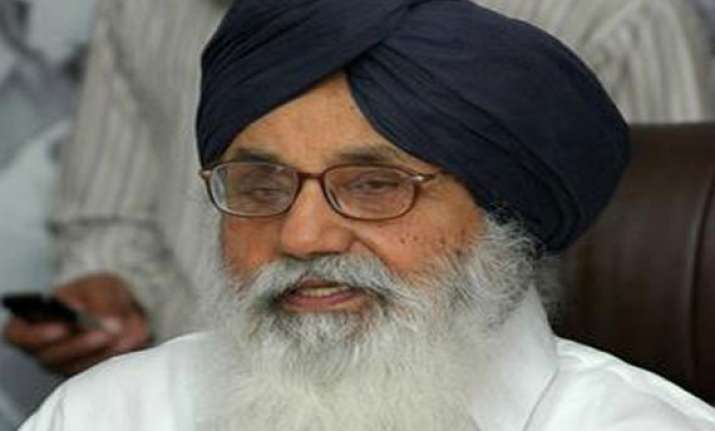 Chandigarh: Punjab Chief Minister Parkash Singh Badal today sanctioned Rs 65 crore as financial assistance to the kin of farmers and farm laborers who committed suicides in the state due to economic distress during the past few years.
The Chief Minister has directed the state Revenue department to issue detailed instructions to all Deputy Commissioners for ensuring prompt payment to all the affected families, a spokesperson of the Chief Minister's Office said today.
An amount of Rs 2 lakh would be paid to each of the families under its policy, the spokesperson said.  
The state government has already released Rs 31 crore on this account and till date a total financial assistance to the tune of Rs 96 crore had been disbursed to 4,800 affected families, the spokesperson said.
Meanwhile, Badal also asked the Revenue department to ensure that if any such unfortunate incident took place in future then this financial assistance must be paid to the aggrieved families promptly.