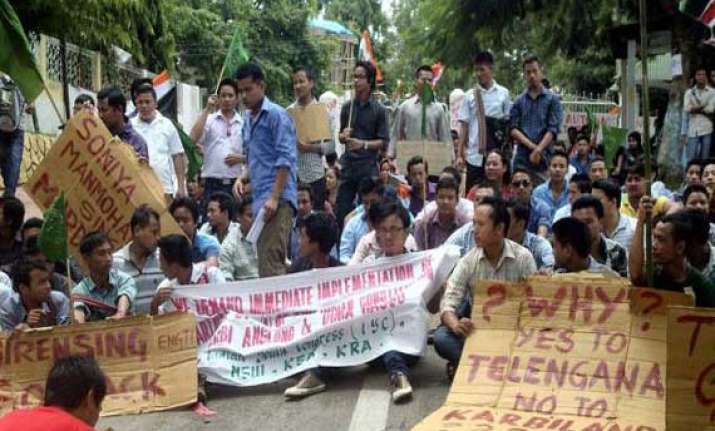 Diphu: Creation of a separate state is a key issue in this Autonomous District (ST) Parliamentary constituency going to polls tomorrow amid militant threats even as an umbrella organisation of Karbis, who constitute nearly 50 per cent of voters, has extended support to BJP.  
Sitting Congress MP Biren Singh Engti, who has won four times from this seat, is facing a tough challenge from BJP's Joyram Engleng, former Chief Executive Magistrate of Karbi Anglong Autonomous Council, in this constituency spread over two strife-torn districts of Dima Hasao and Karbi Anglong.  
This seat has 7,01,268 voters comprising a diverse spectrum of Karbis, Dimasas, Nagas, Tiwas, Khasis, Jemi Nagas, Hmars, Kukis, Assamese, Bengalis, Adivasis, Bodos, Nepalis and Hindi-speaking communities.
Besides Engti and Engleng, there are three others in fray.  The seat has five assembly constituencies—Haflong, Bokajan, Howraghat, Diphu and Baithalangso. All of them were won by Congress in 2011 assembly polls.
Autonomous state has been a key issue in the politics of the two districts for several decades, earlier spearheaded by the Autonomous State Demand Committee (ASDC).