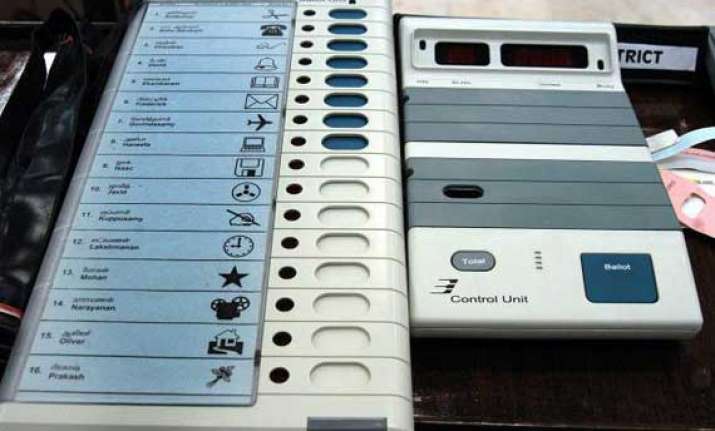 Phulbani: As many as 50 dummy Electronic Voting Machines displaying ruling BJD's election symbol 'Conch' were seized from a jeep in Kantamal Assembly constituency in Odisha, official sources said today.  
The EVMs were seized at Podapadar near Ghantapada by a flying squad yesterday while being transported illegally in the vehicle requisitioned by an independent candidate contesting from Kantamal assembly seat, they said.
"We have seized the EVMs along with the vehicle and action is being taken as per the law," M Nayak, incharge Executive Magistrate of the squad, said.
Kantamal Assembly seat located in Boudh district will go the polls on April 10.