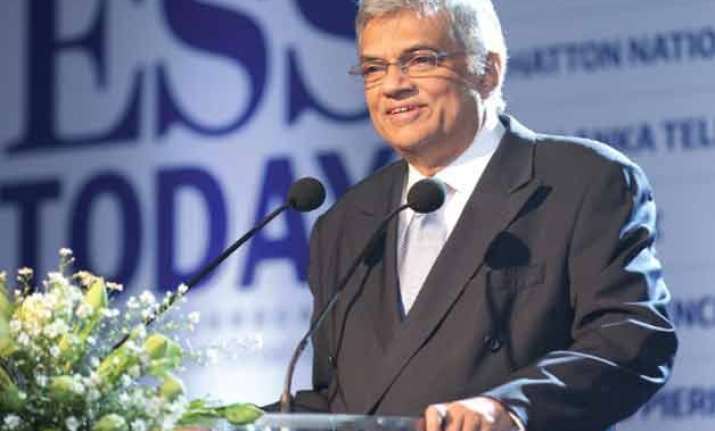 Colombo: Sri Lanka's Prime Minister Ranil Wickremesinghe has again said that his country's navy has the right to shoot anyone who intrudes into its territorial waters, notwithstanding India's forthright disapproval.
"The Lankan navy has the right to shoot in any part of the country if anyone enters territorial waters, this is nothing new," he told NDTV, two days after his Indian counterpart Narendra Modi's trip to the island nation.
Ahead of Prime Minister Modi's visit, Wickremasinghe had told a Tamil news channel, "If someone tries to break into my house, I can shoot. If he gets killed... Law allows me to do that," drawing India's ire. Wickremasinghe said Modi's trip to the country was a
"Successful visit".
Also Read: SL will shoot Indian fishermen if they cross border: PM Ranil Wickramesinghe
The two nations are trying to resolve the fishermen issue, he said. The main issue, Wickremasinghe said, was bottom trawling and it has to stop. "That has been acknowledged by all sides," he said.
Modi, during his Sri Lanka visit had discussed the fishermen's issue - a major irritant in bilateral ties – with President Mithripala Sirisena, and said this complex question involves livelihood and humanitarian concerns on both sides.
"This complex issue involves livelihood and humanitarian concerns on both sides. We should handle it from this perspective. At the same time, we need to find a long term solution to this issue," Modi had said.
India had also conveyed its displeasure over the remarks during External Affairs Minister Sushma Swaraj's visit to Colombo.