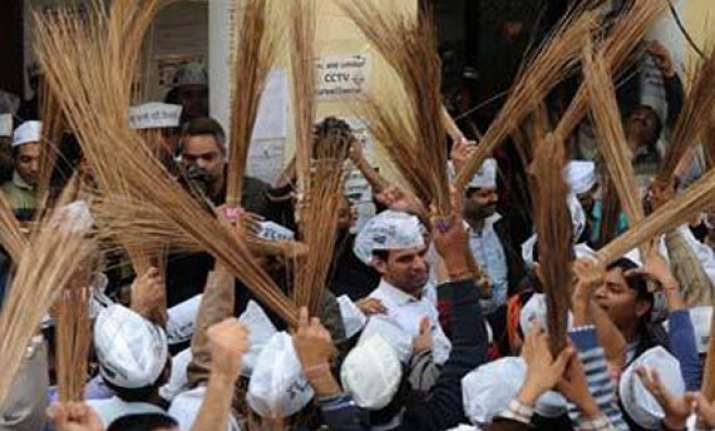 New Delhi: As Aam Aadmi Party (AAP) looks for gains at the national level, the newly-formed political outfit is facing language hurdle in some states in spreading its wings, especially in South and eastern Indian states.
After Delhi's assembly election success, the party saw a surge of supporters joining the party to either become members or volunteers. A large chunk of it came from northern and western states.
"We have not been able to get supporters joining the party as members or volunteers from some states like what we got in northern states. One of the major reasons for this is the language barrier.
"Since ours is a new party, we do have organisational constraints in spreading out in a few states," senior party leader and a member of the Political Affairs Committee (PAC) Gopal Rai told PTI.
For instance, according to figures released by the party after its national membership drive carried out from January 10 to 26, it got an impressive response from northern states like Delhi (8,07,000), Haryana (8,01,200), Uttar Pradesh (18,40,200), Punjab (4,50,000), Bihar (11,45,000), Uttarakhand (1,36,500) and western states like Maharashtra (3,55,750) and Gujarat (1,97,396).
However, when it came to southern states like Andhra Pradesh (30,000) and Telangana (1,02,800) Karnataka (80,000), Kerela (65,000), they could not get success as desired by the party. Tamil Nadu was the only exception where the party claimed it has some 2,60,000 supporters.
Similarly, the reponse was less in eastern states like West-Bengal (20,000), Odisha and (1,07,484) and in north-eastern states.