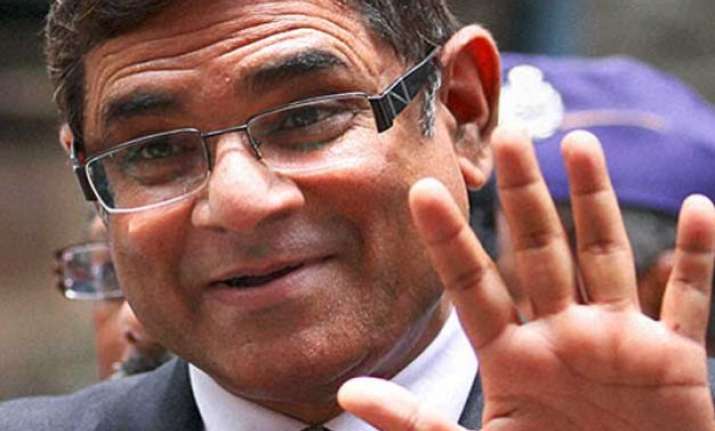 Mumbai:  Former IPL chief Lalit Modi's lawyer Mehmood M. Abdi has lodged a complaint about receiving death threats from mafia don Ravi Pujari, a police officer said on Monday.
Abdi submitted a written complaint to Oshiwara police station in suburban Mumbai, and also sought police protection for himself and his family, said a police official, who did not want to be identified.
Despite repeated attempts by IANS, Abdi was not available for comment.
In his complaint, Abdi said on Sunday afternoon he received a call allegedly from Pujari who said he was calling from Australia and demanded to know why he (Abdi) was defending Modi.
"I told him that I am doing my duty as his legal counsel.
"However, the caller went on saying that he has bumped off a lawyer in Bangalore. He threatened me to desist from attending Lalit Modi's matters else he will harm me and my family," he said in his complaint.
The caller informed Abdi that his boys had already "seen" his address and had details about his family members too.
He ordered Abdi to note down a particular number, but the lawyer declined since he was driving.
Thereafter, the caller promised to call back again and provide a number on which he wanted Lalit Modi to speak with him, Abdi said in his complaint.
"In the circumstances, I request to look into this serious matter urgently and provide me and my family police protection," Abdi said.
Later, the Mumbai police recorded his detailed statement in the matter.
Lalit Modi tweeted from London that he keeps getting threats: "Now, threatening my lawyers too; This is the real world or cricket politics."
A police official said Abdi's complaint would be probed before further measures are initiated.