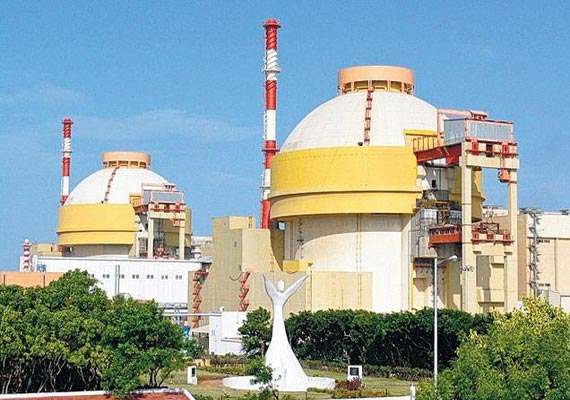 Chennai, July 24: Everything is proceeding smoothly at the first unit of Kudankulam Nuclear Power Project (KNPP) and the low power experiments are expected to be completed by the end of this week, said officials yesterday.
In addition, loading of dummy fuel in the second unit of KNPP has been completed.
The first 1,000 MW Russian-made reactor at KNPP and India's 21st reactor began its nuclear fission process at 11.05 p.m. July 13.
"We expect the low power experiments to get over by the end of this week. Our team is there at Kudankulam monitoring the various parameters of the reactor," Atomic Energy Regulatory Board (AERB) secretary R.Bhattacharya told IANS.
"The experiments are progressing smoothly. There is no problem," said R.S.Sundar, site director, KNPP.
India's atomic power plant operator, Nuclear Power Corporation of India Ltd. (NPCIL), is setting up two 1,000 MW Russian reactors at Kudankulam in Tirunelvelli district, around 650 km from here.
Sundar said the loading of dummy fuel in the second unit was completed Sunday.
The dummy fuel assemblies are loaded into the reactor for conducting full-scale thermo-hydraulic tests of the reactor systems, prior to the loading of the actual fuel, so as to assess the design performance of the systems.
A total of 163 dummy fuel assemblies will be loaded into the core.
The dummy fuel assemblies, made of lead instead of uranium, are the exact replica of the actual nuclear fuel assemblies, both in dimension and weight.
Following the dummy fuel loading, the major activities to be carried out are the reactor box-up for conducting "hydro-test" and the "hot circulation flushing" of the primary coolant systems.
During this process, the nominal parameters of the plant are achieved and tests are conducted for design evaluation of the plant. After this, the nuclear fuel is loaded and the reactor is made critical - the time when it starts generating power.