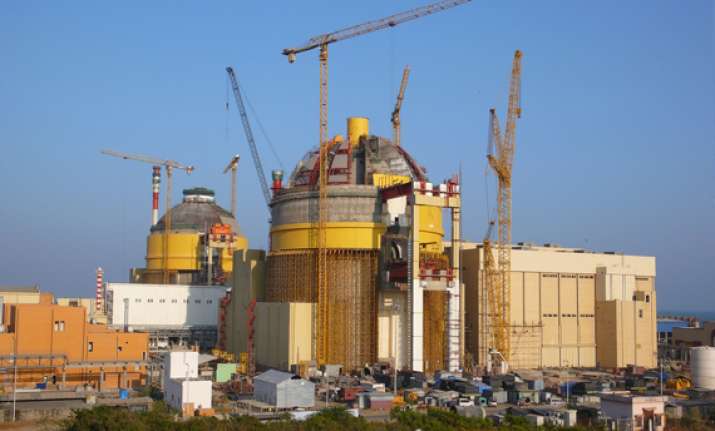 Chennai: The first unit of the Kudankulam Nuclear Power Project (KNPP) that tripped Oct 22 was reconnected to the grid yesterday night, said a senior official.
"The unit was synchronised (connected to the grid) at 9.43 p.m. The unit is generating 160 MW," KNPP site director R.S.Sundar told IANS.
Earlier in the evening, two highly-placed sources in the atomic energy establishment told IANS that the unit is likely to be reconnected to the grid soon.
"The unit is expected to generate around 300 MW," a source said.
The reconnection has happened earlier than expected as the Power System Operation Corporation Ltd had said that the KNPP's first unit with a total capacity of 1,000 MW tripped Oct 22 early morning due to reverse power and is expected to be revived/reconnected to the grid Oct 26.
On Oct 22, the first unit at KNPP was synchronized with the power grid at 2.45 a.m generating 75 MW of power. The power generation was increased to 160 MW.
Nearly two hours later, the unit tripped though KNPP officials maintain that the plant was stopped.
Speaking to IANS Tuesday, Sundar said the unit would generate 300 MW in two/three days time.