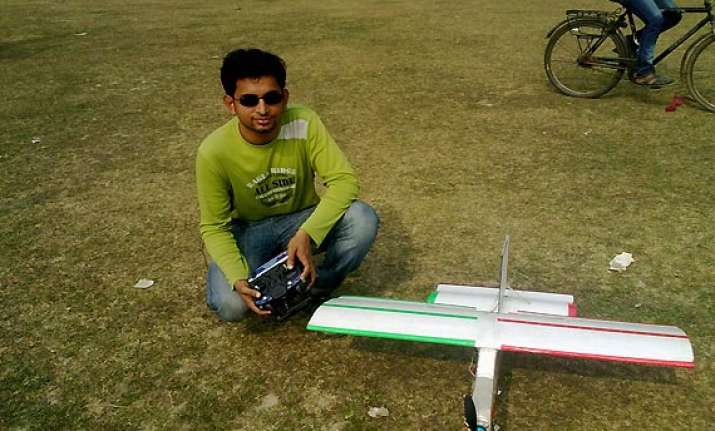 Kolkata: Subhanjan Saha has his eyes in the sky. A three metre by one metre drone, or unmanned aerial vehicle (UAV), built by him from scratch has garnered widespread attention - but unfortunately, the top brass in India's defence and aeronautics sectors are yet to respond.
Saha, a 21-year-old computer science student of Manindra Chandra College here, has written to the Defence Research and Development Organisation (DRDO) and the Bangalore-based Hindustan Aeronautics Limited (HAL) to fund and help upgrade his drone so that it can be deployed for the country's defence and in other spheres.
"I have written to the DRDO and HAL, but there has been no positive response yet. It's built from basic materials but is capable of camera surveillance, weather forecasting, attack and defence and much more..only if the authorities can fund the upgradation," Saha told IANS.
"I want it to be used for the country's benefit," Saha emphasised.
Daubed in the colours of the Indian flag - saffron, white and green on the sides - the drone, whcih resembles an aircraft, was engineered by Saha over a span of four to five years.