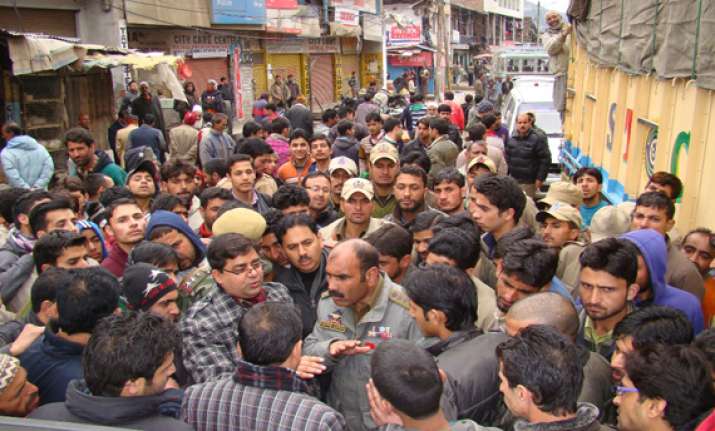 Srinagar/Jammu, Aug 10 : The Deputy Commissioner and Superintendent of Police of Jammu and Kashmir's Kishtwar district were on Friday shunted out in the wake of communal violence that left two persons dead there.
Deputy Commissioner Mohd Saleem has been transferred to the General Administration Department and he will be replaced by Basheer Ahmed Khan, official sources said here tonight.
SP Sunil Gupta was shifted to the DGP's office and his place has gone to Sanjay Kumar Kotwal, they said.
Clashes between two communities left two people dead and at least 20 injured in Kishtwar district where curfew was clamped and Army called in to assist the local administration in maintaining law and order.
Jammu and Kashmir government on Friday ordered a high-level inquiry into the Kishtwar clashes .
"It is hereby ordered that Jammu Divisional Commissioner Shantmanu is appointed... To inquire into the incidents of violence and arson and the consequent loss of life and property that took place in Kishtwar," General Administration Department (GAD) Secretary MA Bukhari said in his order.
"The inquiry officer shall submit his report within a period of three weeks," he said.
Curfew was imposed in Kishtwar after two persons were killed and over 20 injured in communal clashes in the district.
Army later staged a flag march in a bid to restore normalcy in the area.