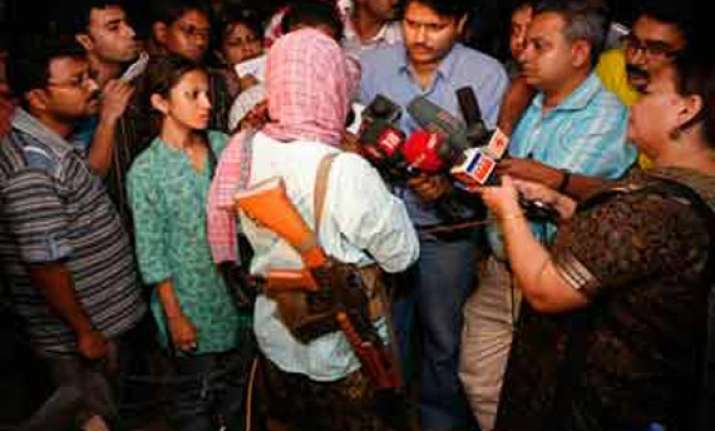 Dantewada, Chhatisgarh, May 27:  Pankaj alias Gaganna, the associate of late Maoist leader Kishenji, killed in an encounter in West Bengal, led Saturday's bloody Maoist attack on Congress leaders in Darbha Ghati, police sources here said.
The Maoists had been planning this attack for the last six months. Gaganna, 45,  is a senior commander in the CPI(Maoist) hierarchy. He has been active in the Naxalite movement for the last  20 years and has gradually risen in the ranks.
Gaganna fled from Lalgarh during the encounter in which Maoist leader Kishenji was killed. He came to Andhra-Odisha border area and joined his associates.
Gaganna carries a bounty of Rs 19 lakhs on his head.
A recently promoted Maoist commander Pandu, who got the charge of Dandakranya zonal committe, was also involved in the attack, sources said.
The primary targets of Maoists were Salwa Judum founder Mahendra Karma and PCC chief Nand Kumar Patel.
Gaganna who very close to Kishenji, as the latter also hailed from Karimnagar and served as a deputy to another high-profile Maoist leader Ganapathy.
So meticulous was the operation, that two Maoist commanders Raju and Ainthu were present at the Congress rally, and both were following the convoy of Congress leaders to Darbha ghati.