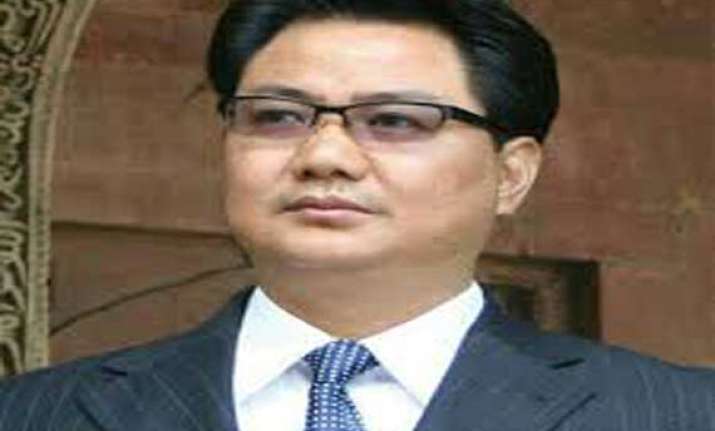 Shillong: The NDA government Wednesday warned the Congress government in Meghalaya over the deteriorating law and order situation in the state's Garo Hills region where rebels shot dead a tribal woman in front of her children.
"It is very apparent that the state government has been unable to tackle the rising crimes in Garo Hills. The situation in Garo Hills region is definitely cause of concern for us and the state government must wake up to tackle it," Union Minister of State for Home Affairs Kiren Rijiju told IANS.
"Over the last two months, the internal security reports from Garo Hills are very disturbing to us. The militant activities are on the rise...coupled with poor maintenance of law and order," he said.
"They (Meghalaya government) have been mandated to maintain the rule of law. They are responsible to ensure law and order. Therefore, we expect the Meghalaya government will take prompt action to ensure the rule of law prevails," Rijiju said.
Moreover, he said the central government has already sought a detailed report on the law and order situation in Meghalaya and he would visit the northeastern state soon after the ongoing parliament session ends June 11 to assess the ground situation.
The minister condemned the brutal murder of a 35-year-old Garo woman by members of militant group Garo National Liberation Army (GNLA) late Tuesday after she resisted an alleged bid to rape her.
"It is a very disturbing incident and the Meghalaya government should apprehend the killers at once to ensure justice," Rijiju said.