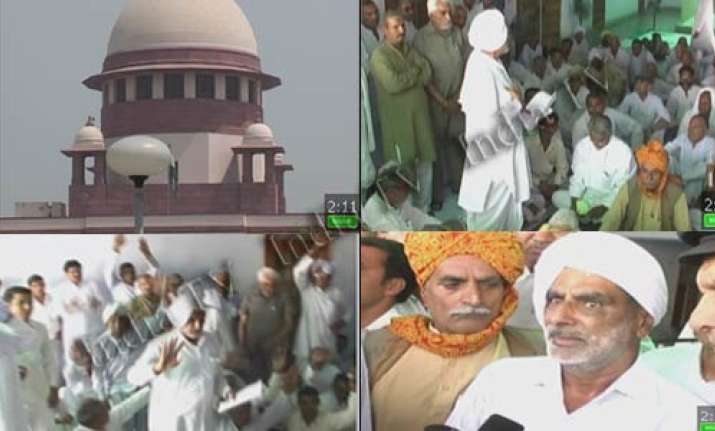 Jind, Apr 25: The Sarva Khap Panchayat held here on Sunday decided to file a review petition in Supreme Court to delete certain remarks made by the court with respect to so-called honour killings.
 
The meeting held at the Jat Dharamshala here, was attended by representatives from different khaps of the region.
 
The meeting also decided to oppose a proposed bill being introduced in the Monsoon Session of Parliament to clamp a ban on khap panchayats.
 
The khap leaders decided to hold fast unto death and protest meetings to oppose the proposed bill.
 
There has been a spurt in so-called honour killings of lovers at the instance of khap panchayats, and the Supreme Court had remarked that the DM and SP of the area should be made accountable for such honour killings.