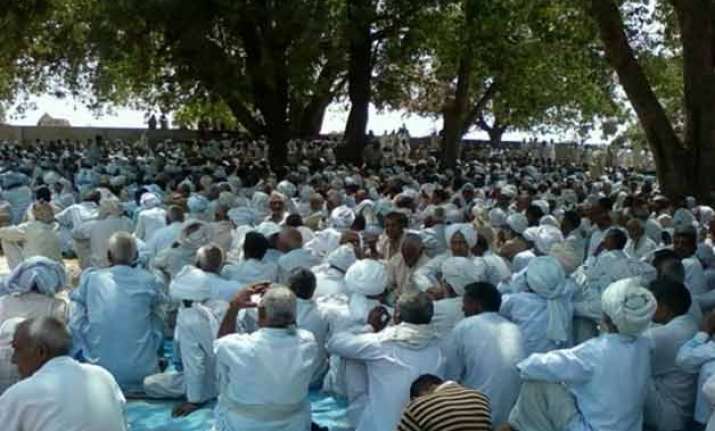 Jind:The Sarv Jat Khap Panchayat yesterday held a meeting at Narvana area here to make preparations for the protest be held at Jantar Mantar on May 11.  "The purpose of calling a meeting of Sarv Jat Khap Panchayat here is regarding the preparations for the protest to be held at Jantar Mantar on May 11," Sube Singh Samain, spokesperson of the Sarva Jat Khap Panchayat told reporters here.
"Nobody's right is taken away by providing reservation to Jats. When other castes got reservation, Jats did not raise any objection," he said.
In response to a question, Singh said the Prime Minister had promised that Jats will get reservation.  Nafe Singh Nain, President of Binain khap and Deva Singh of Daddan khap were among those present at the meeting.
Criticising the BJP parliamentarians for opposing Jat reservation, the Sarv Jat Khap Panchayat had on April 10 urged Prime Minister Narendra Modi to suspend them.  In March, the Supreme Court had set aside a 2014 notification that had included Jats in OBC list in nine states.