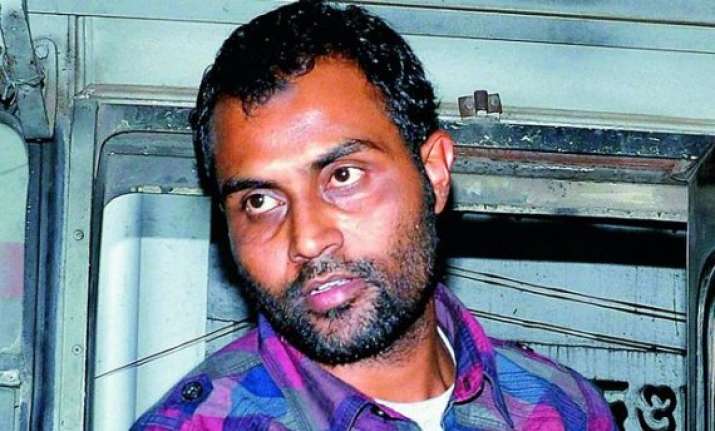 Guwahati/Kolkata: Key suspect in Burdwan blast case and alleged motivational trainer of terror group Jamaat-ul-Mujahideen Bangladesh (JMB) Sahanur Alam was today sent to 14-day judicial custody by a local court in Guwahati.
Eight other accused in the case were also produced in different courts in Guwahati and Kolkata today.
Alam was produced in the court of Chief Judicial Magistrate, Kamrup at the end of his 14-day police custody following his arrest on December 6. The CJM remanded him to jail for two weeks.
 Another person, Nur Zaman, arrested for alleged jihadi activities following the confessions of Sahanur were also produced in the court and the CJM remanded him in 14-day police custody.
Meanwhwile, the City Sessions court in Kolkata remanded two persons to NIA custody for three days and five others to judicial custody for 14 days in connection with the October 2 blast case.
The two remanded to NIA custody were Hassem Mollah and Rezira Bibi, and five remanded to jail custody were Abdul Hakim, Khaled Mohammad, Alima Bibi, Zia-ul-Haq and Amjad.
They were produced before the chief judge of City sessions Court Mohd Mumtaz Khan during the day.
Prosecution counsel said that NIA custody for the two persons was required as some documents had been found at the blast site at Khagragarh and Simulia madrassa which needed to be verified.
NIA also sought custody of another three accused Shahanoor Alam, Sahiqul Islam and Rafiqul Islam who were arrested in Guwahati and lodged in the jail there, which was also granted by the court.
The court also allowed NIA's plea to extend judicial custody from 90 days to 180 days for framing of charge sheet against the accused under Section 43(D) of UAPA Act.