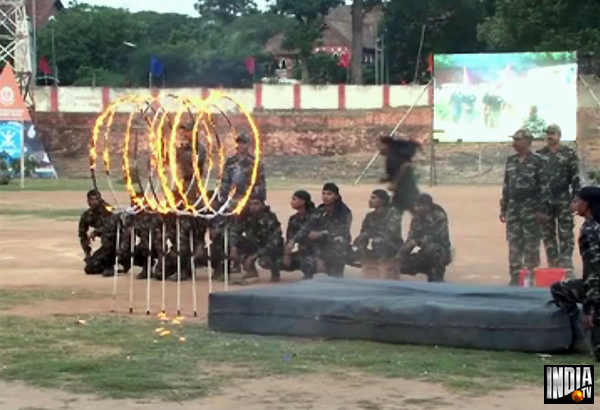 Thiruvananthapuram, Aug 26: Kerala Thunder Bolts, the first commando force of Kerala police under the India Reserve Battalion (IRB)  is now ready for action.




Two companies of Thunder Bolts, having 160 personnel,  have been given two years of rigorous and specialised training.  Forty more personnel are now being trained and would be absorbed into the force later, said chief minister Oommen Chandy.

The commando force had been trained to have the expertise of National Security Guards and Special Protection Group. CRPF Assistant Commandant L Solomon had been working as the mentor trainer of the force.

The commandos are in the 18-21 age group and had been imparted training in battle obstacles assault course, mob operation, jungle warfare, anti-terrorism, counter urban insurgency, bomb detection and disposal, disaster management, underwater and airborne operations.

Their equipment are of world standards, including tactical vests, light weight bullet jackets, tactical boots, hi-tech communication devices, satellite phones, night vision devices and specially designed helmets.

"The Centre has approved the state's proposal for a second battalion of Kerala 'Thunderbolts', an elite commando force of Kerala police, formed to tackle possible terror strikes in the state", said Chandy.

The first passing out parade took place here today.

The commandos have been given training in usage of tactical equipment, including pistols like X95, MP5, MMG, Glock pistol, AGL, Rocket launcher, 5 mm mortar.