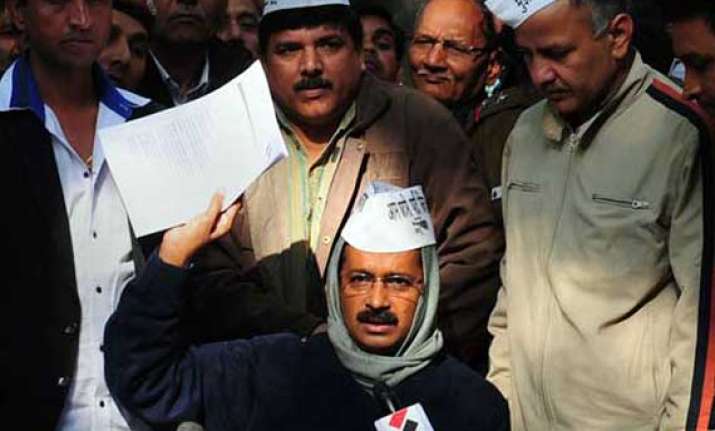 New Delhi: Delhi chief minister Arvind Kejriwal  may resign today on the issue of introducing Jan Lokpal Bill, sources said.
Heading for a confrontation with the Centre, the AAP government on Wednesday night declared it was going ahead with tabling of the Jan Lokpal Bill in the Delhi assembly today  ignoring Union Law Ministry's view that the Centre's prior approval was required.
The hardening of the AAP government's stand came even as Congress and BJP held the move by the ruling dispensation as "unconstitutional".
"There is no rethinking in our position. We are going ahead with tabling of the Jan Lokpal Bill," a senior government official said.
Kejriwal had on Sunday threatened to go to any extent for the Jan Lokpal Bill, even if it means resigning "a thousand times".
"The Jan Lokpal Bill is more important to us that staying in government. We will will quit if it is not passed", Kejriwal had said.
The Union Law Ministry has held that the rules governing Delhi government's legislative business were constitutional where Centre's consent was required before its passage. Lt Governor Najeeb Jung on Monday had sought Law Ministry's view on the vexed issue.