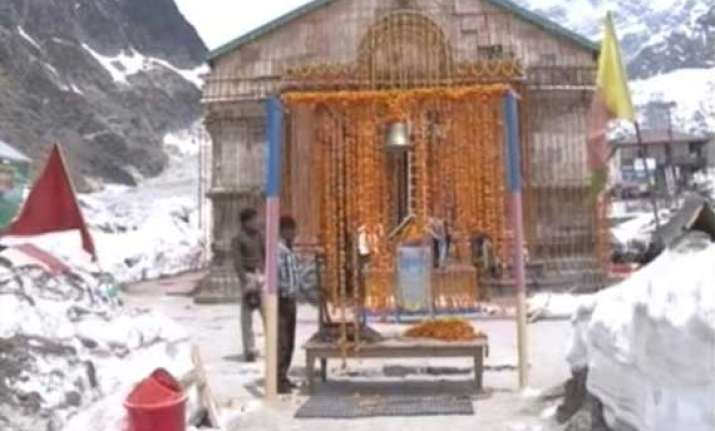 New Delhi: After a year long wait, Kedarnath shrine reopened its 'kapat' for the devotees today.
Kedarnath shrine was devastated a year ago in flash flood which claimed many lives and scores went missing.
Chief Minister Harish Rawat sought to allay safety concerns and said 1,000 devotees will be allowed to visit the shrine daily.
Keeping the safety measures in view, the pilgrims will undergo medical checkup which is mandatory for all visitors and it will be done in Ruderprayag and Sonprayag. Medical teams with life saving drugs will be available at Bheembali, Lamchuli and Kedarnath.
Even after more than 10 months since the 2013 June disaster, the restoration work of the Kedarnath shrine, in Ruderprayag district, is yet to be completed. Thousands had died when the Mandakini river came gushing down the Kedarnath valley last year, sweeping away whatever stood in its path.
Kedarnath pilgrims might have to go through a tough time as well looking for accommodation during their journey, as several guest houses were damaged in the calamity last year and getting them restored remains a big challenge.
Tour operators from various state book their hotel accommodation and start sending enquiries from December itself for the yatra, but this year neither were there any enquiries, nor were there any bookings.