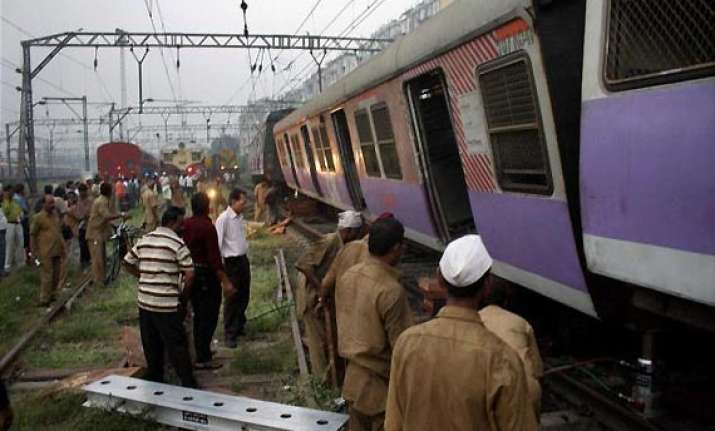 Mumbai: One passanger died, while six others including the guard were injured, after a Kasara bound local train coming from Mumbai derailed between Ambivli and Titwala railway stations.
Titwala lies between Kalyan and Kasara at a distance of about 65 kms from Mumbai CST.  
The derailment took place as the coupling got ditached and the bogies got seperated and split.
Six bogies were left behind at a distance of around half kilometer.
More details are awaited.