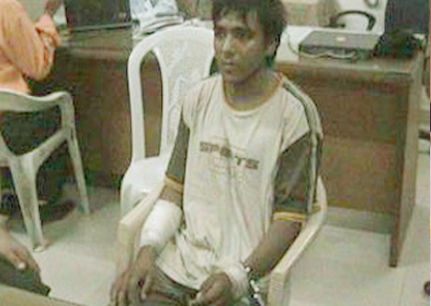 Mumbai:  On the second anniversary of the 26/11 attacks, Ajmal Amir Kasab sitting in his prison cell at Arthur Road prison is immersed in religious Islamic texts.
"He has not thrown any tantrums and has been reading Islamic texts, hoping for some divine intervention," said the official, who monitors his movements through CCTV footage.
Prison officials said that Kasab keeps reassuring himself that Allah will come to his rescue and he will be allowed to live. The High Court is currently hearing his death sentence appeal.
"He is aware that it is second anniversary of the attacks that he and his compatriots launched against the city and has been surprisingly quiet. Most of the other times, he is a brat and throws a lot of tantrums," added the official.
Kasab is currently housed in solitary confinement in a specially constructed bullet-and bombproof cell. "For the past few days, Kasab has been ranting how he wants to be sent to America.
He thinks he will get a faster and fairer trial there," said Surinder Kumar, deputy inspector general, prisons. "He is an uneducated, whimsical prisoner who does not know what he is asking for."
Officials from the prison also added that he has resigned to his fate and does not give any problem for eating.
Earlier, he thought his food was poisoned and refused to eat. However, today, a special team of doctors monitors Kasab's health.