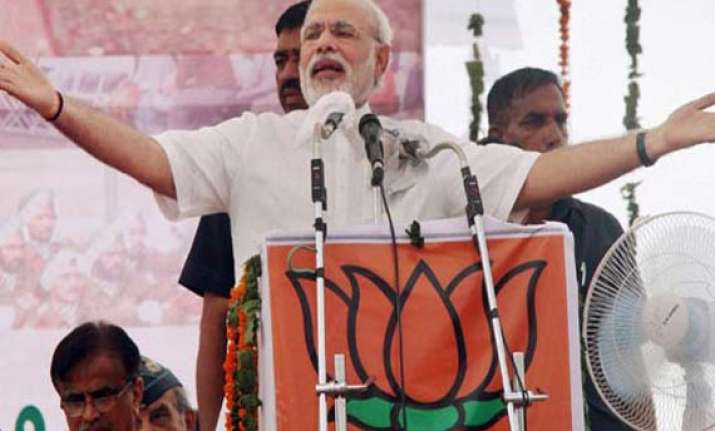 Kanpur: A full-scale warfare has ensued between the local BJP leaders and Kanpur district administration over Narendra Modi's proposed rally in the city on October 19.
The BJP leaders have demanded permission for holding the rally on a large space of land, but the district administration says there is no such vacant space available.
BJP leaders had sought the Railway Ground and the historic Phool Bagh Maidan for the rally, which was turned down by district administration.