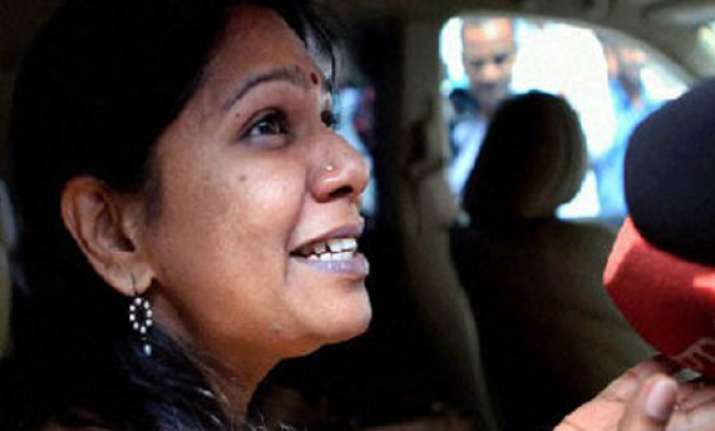 New Delhi, Oct 24: Two days after charges were framed against her in the 2G scam, DMK MP Kanimozhi today moved a fresh plea for bail in a special CBI court.

The 43-year-old DMK Chief K Karunanidhi's daughter, who has been in jail for the last five months since her arrest on May 20, said charges against her have now been framed and as per the order of the Supreme Court, she can approach the special court afresh for bail.

Senior advocate Altaf Ahmed told Special CBI Judge O P Saini that as per the June 22 order of the apex court, both Kanimozhi and Kalaignar TV MD Sharad Kumar could approach the special court seeking bail after framing of charges.

"As per the Supreme Court order on June 22 in the case of Kanimozhi and Sharad Kumar, liberty was given to them to file fresh application for bail before the special court after framing of charges," Ahmed said.

The counsel said as a result of this it is now a fit case for bail. She had earlier also pleaded for bail but was refused by the trial court, Delhi High Court as well as the Supreme Court.

The apex court, while rejecting her bail, had said that she could move afresh for the bail after charges are framed against her and other accused in the 2G scam.