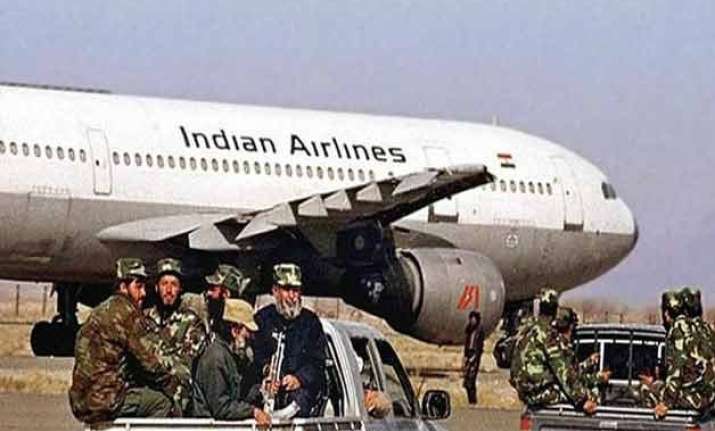 New Delhi: Former Research and Analysis Wing (RAW) chief AS Dulat, who also monitored 1999 Kandahar hijack, said that the Crisis Management Group (CMG) 'goofed up' the operation as no one wanted to take a decision fearing loss of life.
Dulat said that the CMG could not decide that the plane should not leave Amritsar.
"Let me say, we goofed up... what was upper most in everybody's mind was security of the people," Dulat said on Thursday.
"No one was willing to take a decision and in that confusion no instructions were passed on to Punjab Police which had moved in its personnel. They carried on debating and the plane flew off," Dulat added.
"So instead of giving out clear instruction to Punjab police, which was incharge on ground there... nobody was willing to say this plane should never be allowed to leave Amritsar. That nobody said, because nobody was willing to take that call. Everybody thought what will happen if people die," Dulat added.
The former RAW chief also said that initially the terrorists wanted 105 terrorists to be freed in exchange of passengers of Indian Airlines IC 814 plane.
He said that it was on December 30 when the CMG agreed to release three terrorists in exchange for the lives of the 155 passengers and the crew members to end the 8-day-old hijack crisis.
"It happened on 30th December, finally a call was taken to release three militants... Initially, they wanted 105 then it came down to 35, to 15 and finally our team that had gone to Kandahar managed to bring it down," he said.
He was then deputed to talk to Jammu and Kahsmir Chief Minister Farooq Abdullah as two of them -- Mushtaq Latram and Malulana Masood Azhar -- were lodged in the border state.
According to Dulat, Farooq Abdullah was angry about letting them go.
Farooq felt the decision by the Union Government was a mistake and he had stormed off their meeting to call on Governor Girish Chander Saxena with an intention to resign, the former RAW officer said.
"He (Farooq) shouted at me for hours together saying this was a mistake being committed by the Centre," he said.
"However, the Governor calmed him down and Farooq eventually accepted the situation and agreed to the release of terrorists," he added.
Furthermore, he briefly mentioned about his last meeting with the former Prime Minister Atal Bihari Vajpayee in which the BJP stalwart had said 'woh humare se galti hui hai (it was our mistake)' about the 2002 Gujarat riots.
Dulat, who headed the external spy agency till 2000, before he was appointed as Special Advisor in Vajpayee's PMO on Kashmir issue, says Vajpayee always believed that 2002 riots was a mistake and the grief was 'clearly visible' on his face.
(With Inputs From Agencies)