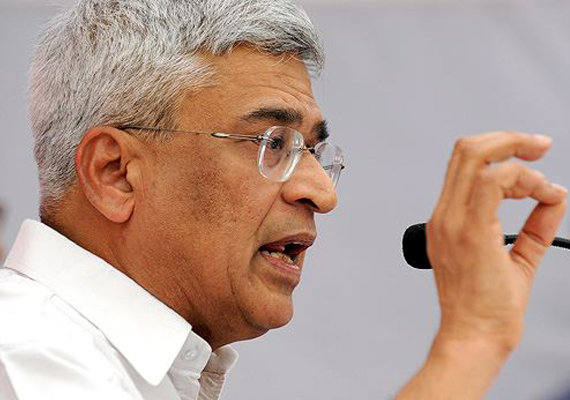 New Delhi, Nov 14: CPI(M) on Sunday reacted strongly to the frisking of former President A P J Abdul Kalam at New York's JFK Airport and demanded "reciprocal action" against US diplomats here.

"We have said this before. America being America, it will have its ways. We only want to say that we should go for reciprocal action. When our ambassador was frisked, we should do the same with the US ambassador here. Any self-respecting country would do it," CPI(M) General Secretary Prakash Karat told reporters.

Karat recalled his visit to Brazil a few years back when he was "pleasantly surprised" to see that there was a separate queue for US visitors to that country. 

"Only the US citizens were being fingerprinted and photographed as they do the same to Brazilians (along with all other visitors) when they visit the US," Karat said. 

Kalam, who was not in the US list of Indian VVIPs, was frisked twice—including once in the aircraft—during his visit to that country. This has led to protests from India.  The US has apologised and asked for a new list of VVIPs who should not be frisked.