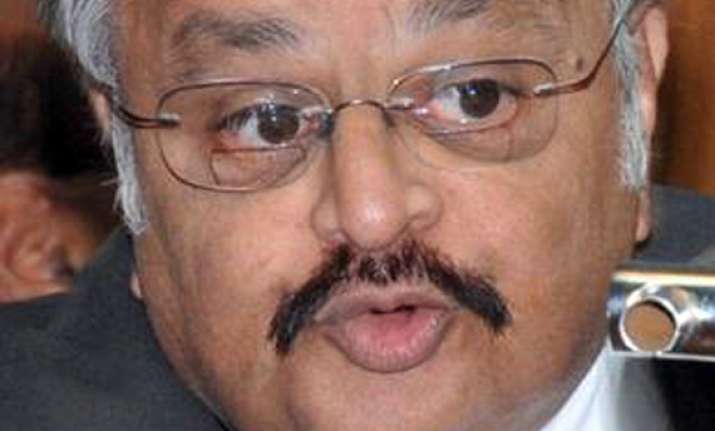 Bangalore, Feb 7: Opting out of the Karnataka Lokayukta post, former Kerala High Court Chief Justice S R Bannurmath today launched a tirade against Governor H R Bhardwaj for the "unverified and untrue" observations coming from Raj Bhavan against him that had "deeply hurt" him.

A day after Bhardwaj formally rejected the Government's proposal recommending him as Lokayukta and returned the file, Bannurmath told reporters here he has requested Chief Minister D V Sadananada Gowda not to consider him for the post so as to fill up the position expeditiously.

"After giving my anxious consideration, I have come to conclusion that I should convey to you immediately my request not to consider me ...," he said reading out from a letter he wrote to Gowda yesterday.

Bannurmath said the continued attack in the press on his integrity and character were totally based on "false, baseless, legally untenable and hurtful allegations".

"I have lost mental peace and my health is affected on account of false and baseless allegations affecting my image and reputation in the eyes of the public. I am not in a position to bear this torture and humiliation any more," he said.

After a three-month-long standoff with the BJP government, Bhardwaj had "formally" rejected its recommendation on Bannurmath's appointment, which was held up over a land allotment controversy.

The post of Lokayukta has remained vacant since September 19 after former Supreme Court Judge Shivaraj Patil, who succeeded Santosh Hegde, quit in the wake of allegations of getting land allotment in violation of rules.