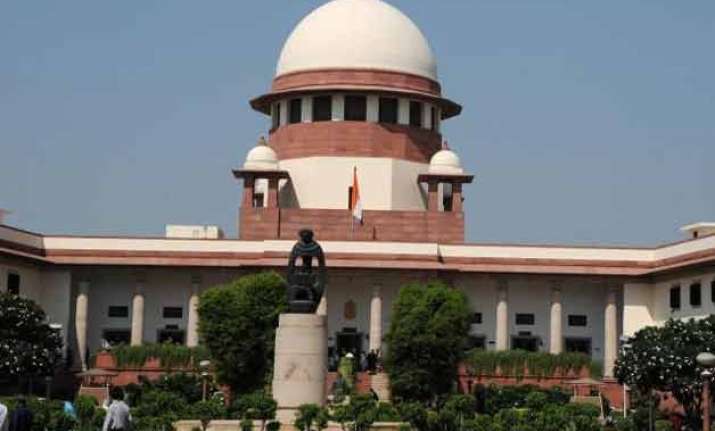 New Delhi: The Judicial Standards and Accountability Bill, which was aimed to deal with complaints against judges till the National Judicial Appointments Commission (NJAC) has been put off by the government.
The NJAC and Judicial Standards and Accountability Bill are part of the judicial reforms agenda of the NDA government, aimed to bring transparency in the judiciary. NJAC will replace the current collegium system of appointment of judges.
The accountability bill was earlier passed by the UPA government in Lok Sabha in 2012, but could not be passed. The NDA government was planning to re-introduce the bill but a petition in the Supreme Court challenging the NJAC has stalled its notification, forcing the government to put the bill on hold.
Under the provisions of the Accountability Bill, a five-member oversight committee would be set up to deal with all the complaints of misbehaviour and corruption against the judges. A probe team would also be formed to investigate charges against a judge.
In the earlier system, all complaints against the judges were forwarded to the Chief Justice of India.
Once complaint against a judge is received by the panel, it will be referred to the scrutiny committee and if charges are serious, the chairman will call for investigation. The Bill aims to provide a time-bound probe against judges facing allegations of sexual harassment and corruption.
At present, any complaint against a judge is referred to the CJI and there is no role of the government. Though Intelligence Bureau tracks credentials of a person who is to be appointed a judge, a judge cannot be investigated by any agency of the government.
But the Accountability bill will increase government's interference in judicial matters.
The bill has met with opposition in many quarters. Law Commission chairman Justice A P Shah opposed the bill last year when it came up for discussion and said it will have a "debilitating effect on judicial independence".